We have a variety of materials which are available to order. You can use these if you want to promote Care Opinion more widely.
Promotional material
Below are some examples of the promotional materials that are available to order. There are a number of different images available.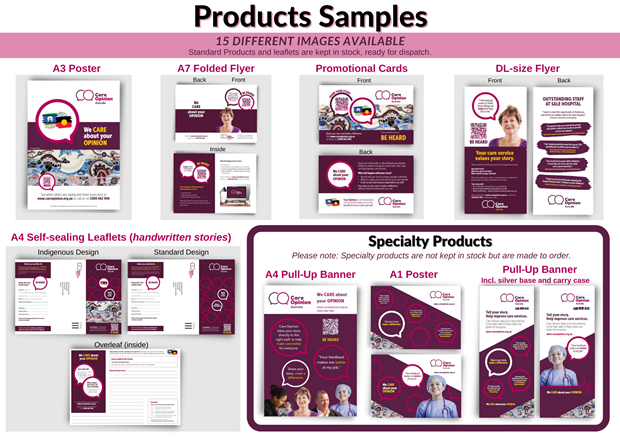 Ordering
Here is the order form. Simply fill out and return to us via email and we will process your order ASAP.
Co-branding
These materials can also be co-branded with your health service/organisation logo design. You can find a copy of the guidelines here.
If you are not sure about something or want more information then contact us on (07) 3354 4525 or email us at info@careopinion.org.au.