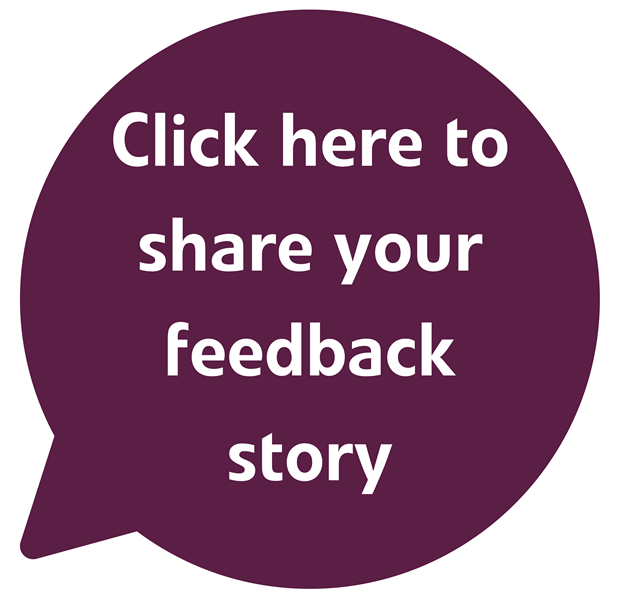 Welcome to Care Opinion!
If you have had an experience of care in health, aged or community care and want to give feedback to your service provider, you have come to the right place.
We believe the best way for care services to improve is for staff to see the care they provide through the eyes of the people who receive it.
So, we ask you to let your service provider know what happened during your experience of care and:
what you think is working well
what you think could be improved
how you felt (before, during and/or afterwards)
We call this feedback your 'story'. Stories are moderated before being published on our site so you remain anonymous in the public domain and de-identified to staff reading the story. Your story is then sent to the service provider with an invitation to respond to your story.
Please note: Care Opinion Australia is not a service provider. If you require immediate help, advice or support, we encourage you to reach out to an organisation that can provide this care.

Want to know more?
Click on through the below links to find out more about: