Care Opinion is an online transparent feedback platform, that works with the missing piece, that is, the feedback around what matters most to consumers. This relational aspect is often missed from traditional feedback mechanisms. People are at the heart of every care experience, Care Opinion closes the loop and elevates the development of a two-way connection and human-centred conversation between clients (consumers, patients, carers, their families) and health care staff and services.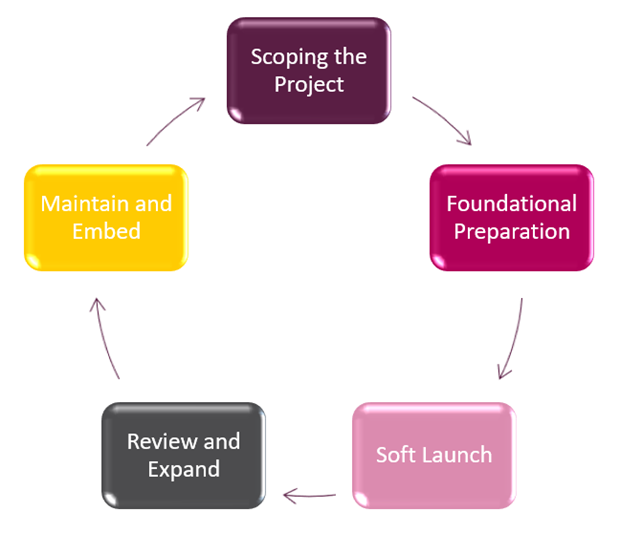 Through this page, you will access a comprehensive library of resources to support you to adopt and embed the Care Opinion platform through a change management lens across 5 key phases of implementation.
1. Scoping the project to strategically position the platform within your organisation.
2. Laying the foundations required to set up the your organisation on the site and prepare for a 'soft launch' of the platform.
3. Promote the platform with a 'soft launch', enabling you to test and experience the platform with a limited number of staff and consumers.
4. Review the soft launch to inform an expanded roll-out of the platform in additional departments/wards or organisation-wide.
5. Establish processes to continually monitor the development and positioning of Care Opinion as a key part of how the service seeks and responds to feedback, and partners with its consumers.