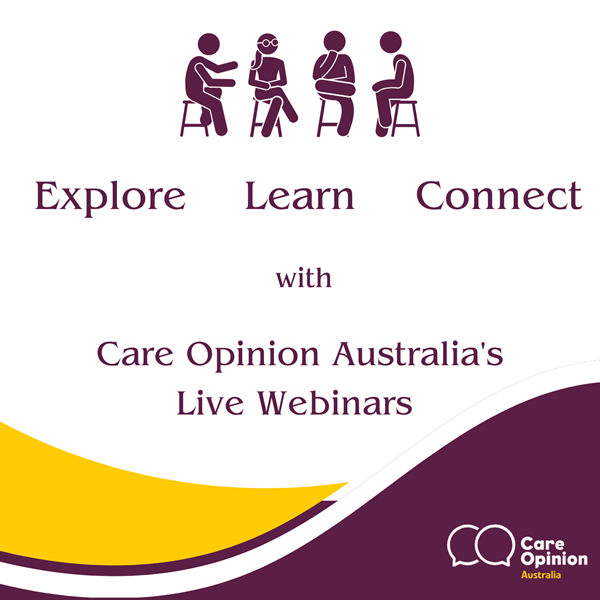 Whether you are starting out on your journey with online, relational feedback or have been using the platform for years to respond to the stories shared and run basic reports, there is always more to learn when using the Care Opinion platform.
We are continually creating new resources and thinking of ways you can partner with your consumers, be they patients, older Australians, service users, families or carers. This year will see the introduction of monthly training webinars across a number of topics, all designed to help you get the most out of the platform.
We have released our training dates for sessions running from March through to June 2023 and this is only the start. See the below tiles for each webinar topic and register for a date that suits you. See our calendar for
See our training calendar for all of our training sessions and dates, and then explore each topic in more detail in each of the tiles below.
Don't forget to keep checking back in because this is just the beginning, and if there's a particular topic you would like us to cover and you can't see it offered, please let us know at info@careopinion.org.au.